It's tough trusting a new digital partner.  Do they really care as much about your business as you do or just running campaigns and sending reports? The right digital partner will go beyond  delivering impressions and clicks by digging deep into the analytics to provide you with strategic insights and guidance.
The extensive top-level executive experience at MediaOne gives our clients the competitive edge in destination marketing.  We understand how to navigate the political pressures and board member demands.  MediaOne will deliver your blueprint and results for high-performance digital marketing. Over the years, we have discovered five  ways to ensure your digital strategy will be successful.
Setting clear goals is the first step to creating an effective digital marketing strategy. We refer to it as The Four "W"'s: Who, What, Where & When.
Who is your target demographic? Identifying your target audience is the foundation on which the campaign will be built.
What results you trying to achieve? Getting high-quality website traffic, the downloading of visitor guides or tracking foot traffic are examples of goals that some of our clients have identified.
Where do you want to focus your efforts? By identifying where your target audience is allows you to concentrate efforts and maximize your results.
When is the optimal time to run the campaign? For example: Is it year-round or seasonal?
Once these overall goals are established, developing the specifics of the plan is much more strategic and more likely to generate measurable results to achieve your goals.
It is important to understand how each aspect of your campaign fits together. As an example, you want to make sure that the social media, email and video strategies complement one another so that each part supports and strengthens the other.  It is import that the message be specific to each channel as well as each audience segment to create a coherent, successful campaign.
Keywords are king. The best way to create a keyword strategy is to first understand how people find your website organically. You need to determine which words are being searched and on what pages visitors land. This information gives you a lot of SEO wisdom and the insight you need to expand your keyword library.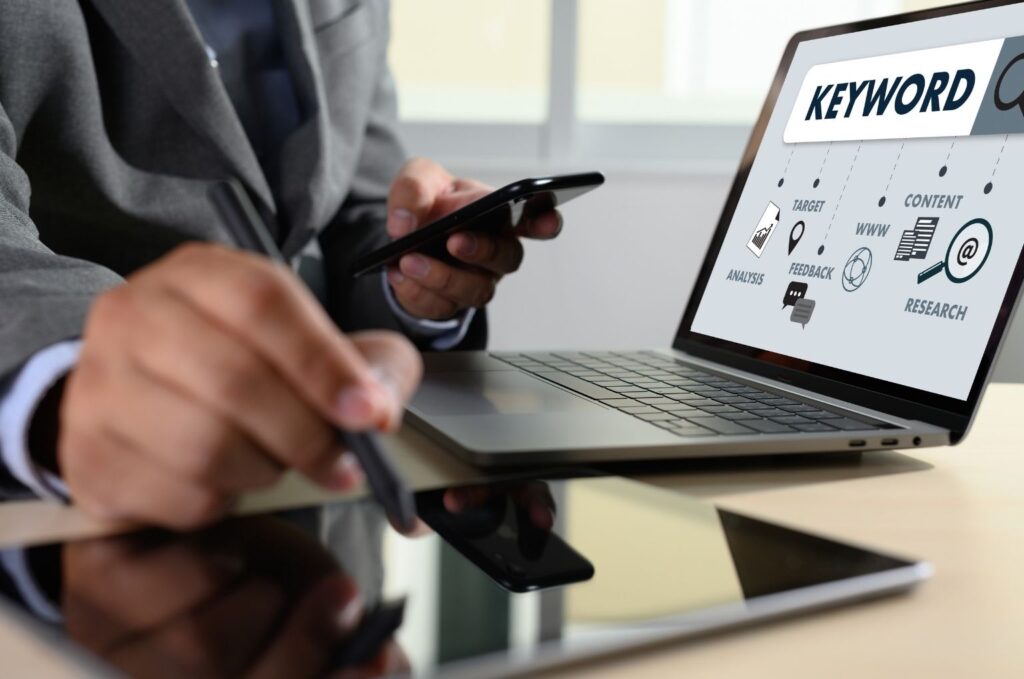 Not all analytics are created equal. Some digital companies offer proprietary analytics that do not always tell the whole story.  Google Analytics is the most transparent way to understand how your campaign is performing and for consistency you can and should use it across all platforms and channels.  It is the foundation on which build our client's campaigns and we feel it is imperative to understand the difference between proprietary and true Google Analytics.
Segmenting your target audience allows you to personalize the creative and get better results. Just as your destination has multiple selling points, your target audience has multiple themes to which they will respond. Matching your messaging to the audience will make the campaign much more effective. Existing data for upfront research is readily available and will provide all the information you need to create a truly customized approach.